"John MacLean makes playfully serious, reflexive photographs." is the helpful strapline on his website.  In the context of art photography I understand this to mean seeing oneself through pictures of others, which is part of what I'm aiming for with Assignment Five.
He goes further:
He is not a conceptual artist but is clearly fascinated by the concepts which underpin photography. For that reason, he doesn't shy away from his work being labeled, 'photography about Photography'.

However, he tries—whilst freely acknowledging the difficulty of the task—to make photographs that act as platforms for conversations supporting his primary interest: how we perceive the world and ourselves within it.

[https://www.jmaclean.co.uk/photography/fine-art/about/]
This assignment has elements of 'photography about photography' so we have something in common; I can't see my pictures acting as platforms for conversations except in a very limited sense, although the student forum might be somewhere to use as a sounding board.
Maclean embarked on a journey to photograph the home towns of  nineteen artists and photographers, the results of which endeavor are presented in his book 'Hometowns'. The book was nominated for the Deutche Borse prize in 2018 and Alec Soth considered it "A beautiful book, Great images and gorgeous production".  David Campany along with Dewi Lewis and Lucy Moore declared it the Best International Photobook of 2016.   Let's take a peek (all these pictures are by John Maclean):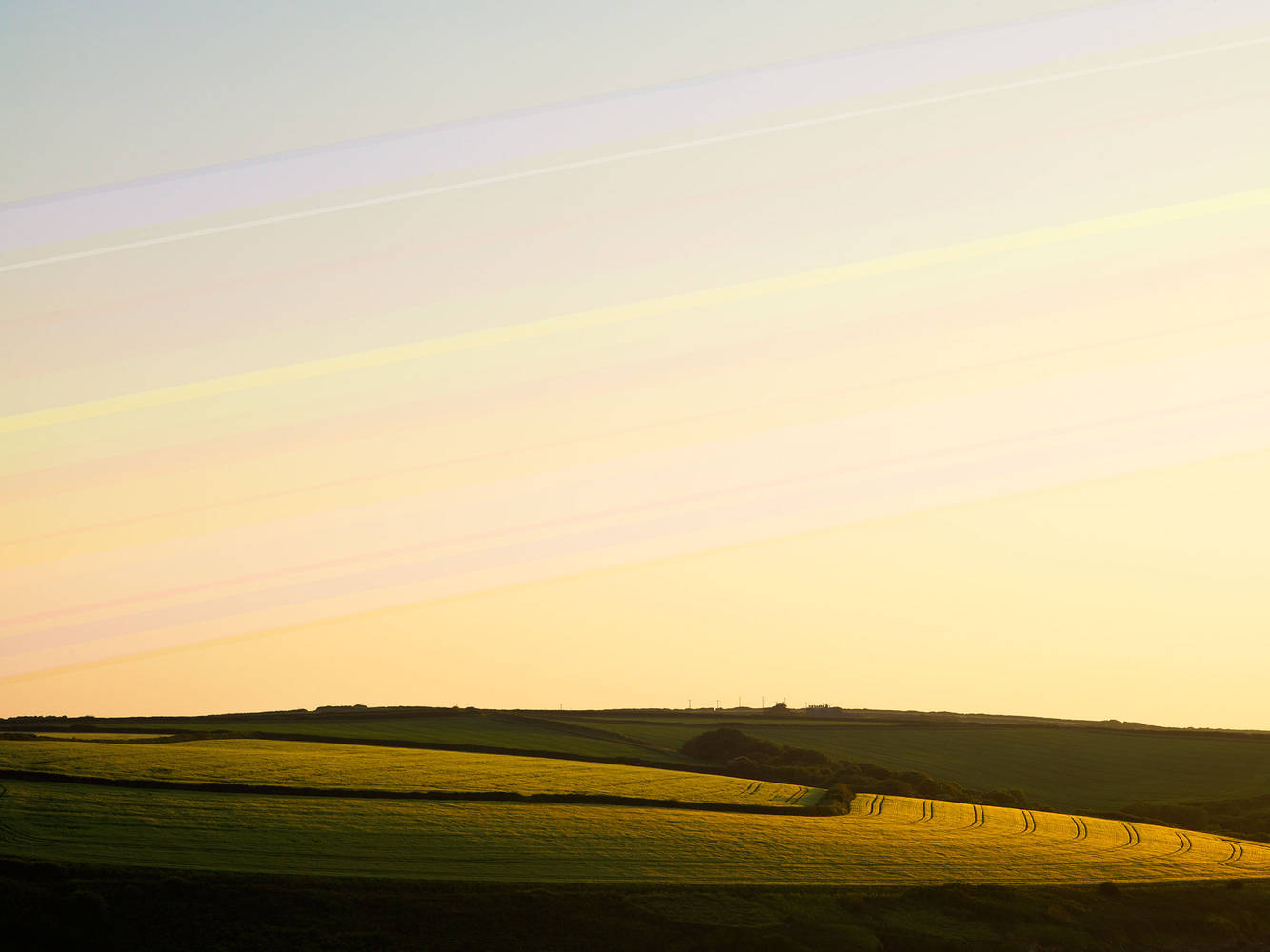 Hometown of Bridget Riley, Padstow, Cornwall
Riley often used optical effects in her work.  Maclean has acknowledged this in the streaks across his photograph.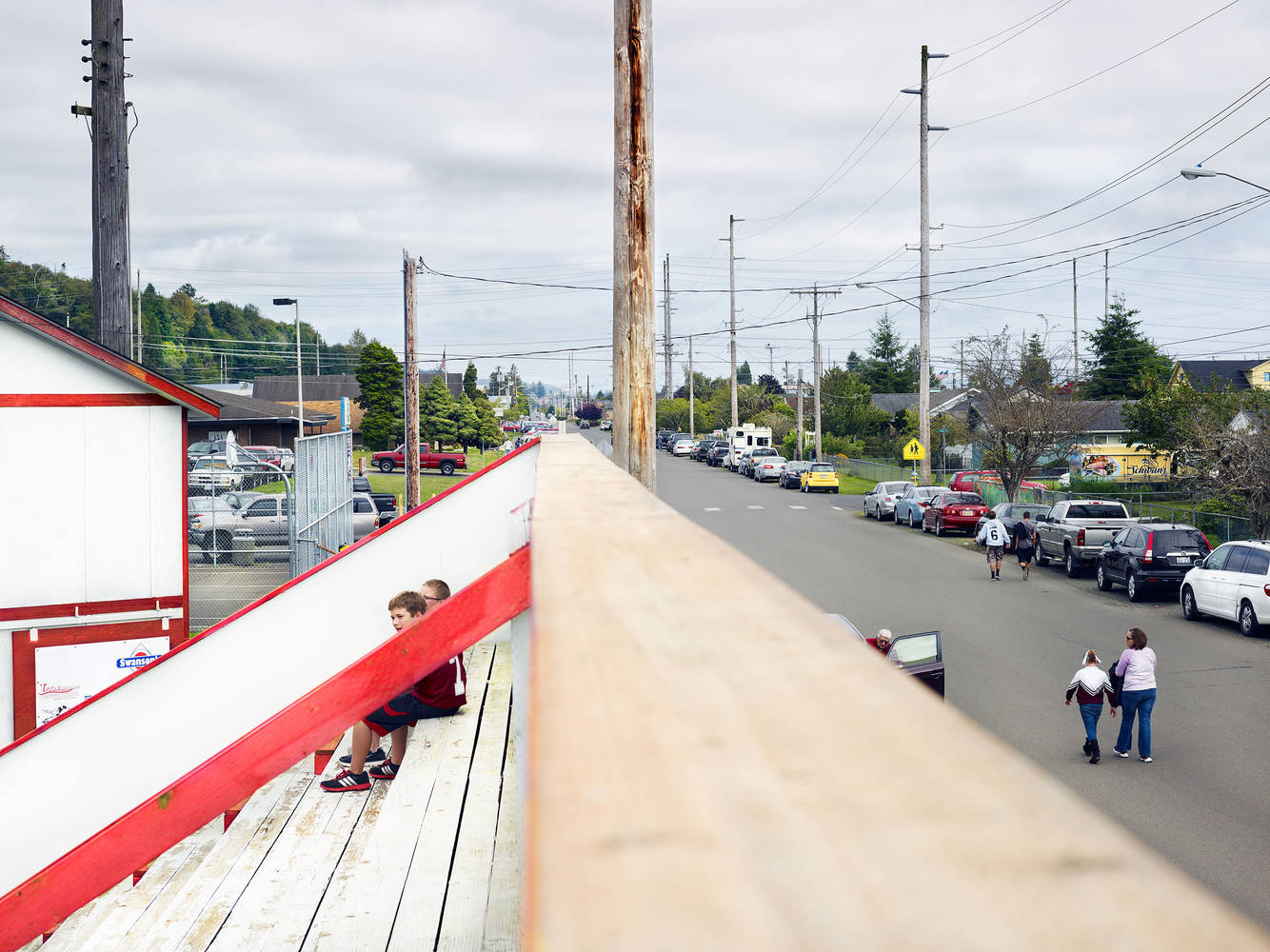 Hometown of Lee Friedlander, Aberdeen, Washington
Friedlander often included strong dividing lines in the frame.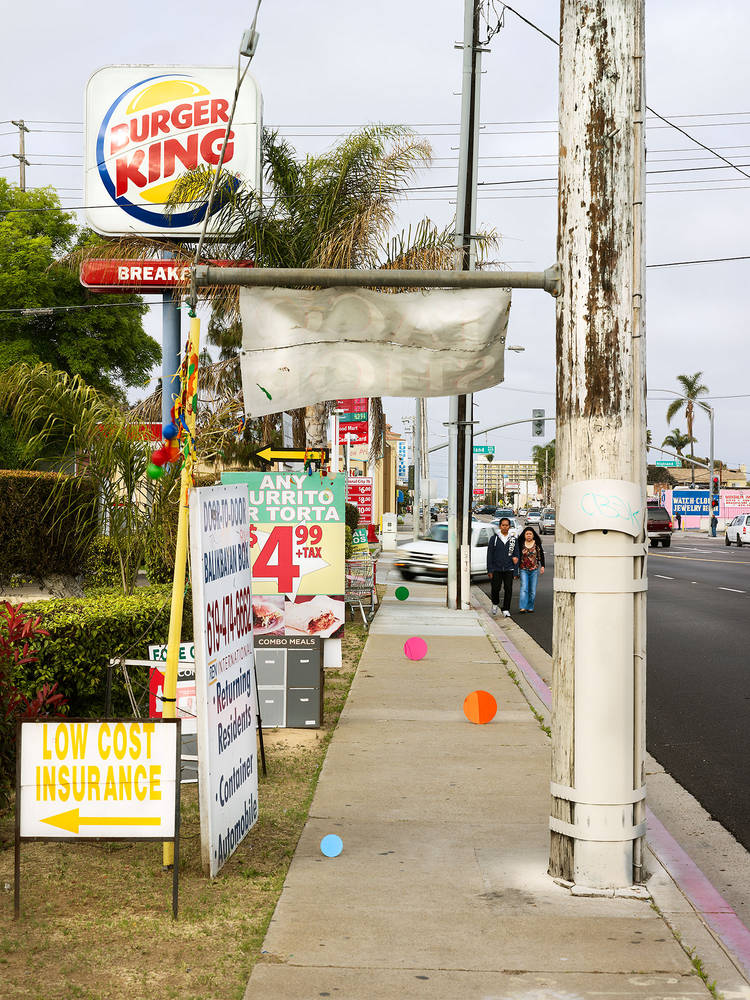 Hometown of John Baldessari, National City, California
Baldessari's appliqued colour dots were novel and innovative when he began using this kind of manipulation.  The technique has since been copied in various forms by many photographers.
We can see what's going on here, I think – Maclean is identifying a stylistic element from each of his 'heros' and incorporating it in his pictures of their home town, although we have to take his word on the location because we cannot confirm it just by looking at the pictures.  It's a neat trick. He travelled far and wide to perform it.  The critics loved it and the book, competitively priced at £55 in its first edition of 400, drew comments such as 'beautiful', 'clever', 'the images sing'.
This is a major effort – just the travel and subsistence must have cost thousands – involving work in Tokyo, USA, UK, Moscow, Zurich and Wales.  I really want to like this work because it has those elements which appeal to me – the germ of an idea (Maclean acted on a one-line note in his daybook) blossoming into a full scale project, travel, humour and approbation.  But something stops me from wholeheartedly embracing the project: I don't like the pictures.  I want to like them, I feel like I ought to like them, but I'm just not getting it.  I feel like I imagine I would at a top level wine tasting – I like wine but I think my appreciation would be largely naive, my ability to appreciate the nuance and complexities greatly limited.  I can completely excuse myself in a vintage wine context because my comfort spend of four pounds in Lidl has hampered the range of experience.  Not so with photographs.  I have been looking at them for fifty years, even actively studying them for a part of that time, making them myself and discussing them.  If photographs were wines I would have tasted every vintage of every grape of every region. Roughly.
So it can't be exposure which places me at such a disadvantage.  Maybe it's education?  Perhaps I need to be tutored in the subtleties of work like Macleans?  If I understood it better, perhaps, if its nuances were revealed to me by experts?